If you love someone who's obsessed with surfing, chances are you've run into the following dilemma:
I want to get him/her something that they'll love and use a lot, but a new surfboard or wetsuit isn't really in my budget. Oh well, I'll just get them socks again.
No. Socks are not the only answer. This year I've compiled a list of some of my favorite surf gear, clothing, and other random knick-knacks that any surfer is sure to love. Regardless of your budget, there's something in this list for you.
This keychain is a perfect example of why Almond is such a rad company. It may look like an ordinary old school key, but it's actually a cleverly disguised longboard fin-key and bottle opener. Plus, it's made in California. Not too shabby.
The crew over at Wayward Stock is definitely doing something right. They make really cool gear that is all about form and function, and this roll-top surfboard bag is no exception. This bag is designed for maximum board protection while you're out searching for waves. Since pretty much every surfer wants to protect their favorite surf sled from the wear and tear of everyday life, this would make a phenomenal gift.
If this isn't your favorite bag, here are two other awesome options:
Poler Surfboard Bag – funky style that's hard not to love
Rareform Surfboard Bag – made from recycled billboards
The Poler Wunder-Bundler might be the strangest but most versatile product on this list. Here are just a few examples of what this contraption can be used for:
cooler
camera case
baby-changing station
wetsuit change mat
I'm sure there are many more besides those. If the surfer in your life is like me and likes to find strange uses for ordinary things then this is the perfect gift. Just make sure they wash it in between baby-changing and food storage 😉
FCS Changing Towel Poncho – Black

If you want to make your favorite surfer's life a little easier, be sure to get them the FCS changing poncho. This convenient poncho doubles as a towel and a personal changing room. Pretty sweet!
Mr. Zog's Wax Container
There's nothing more obnoxious than finding a melted pile of wax in some forgotten corner of your car. This wax container by Mr. Zog's is the perfect way to keep your car wax-free.
Wax
Speaking of wax containers, wax is also a great gift for the surfer in your life. It's one of the few things that a surfers goes through every time out in the water, so you can pretty much never have too much.
Neoprene Cement
No matter how advanced wetsuits become, there will still come a day when that $300 piece of rubber will get a rip and start to let in that frigid ocean water. Wetsuit Cement helps to fix those small rips and tears to extend the life of your suit.
Solarez UV Cure Polyester Ding Resin
Solarez is one of the quickest and easiest ways to fix small surfboard dings. There's no messy hardener to mix in because the UV rays from the sun cause this to harden. Plus, it's really strong because there are thousands of tiny fiberglass threads mixed into each bottle.
FCS Instant Repair Putty
FCS Repair Putty is another easy way to fix your surfboard. This doesn't require UV rays to harden, so if you live in Seattle this may be a good option for you.
Headhunter 45+ SPF Clear/White Face Stick .43oz/12.7ml
There's nothing more important than safety while you're out in the water. And that includes skin safety. It's super important to have excellent quality, waterproof sunscreen. Headhunter is one of my favorites.
FCS Wet Bucket Hat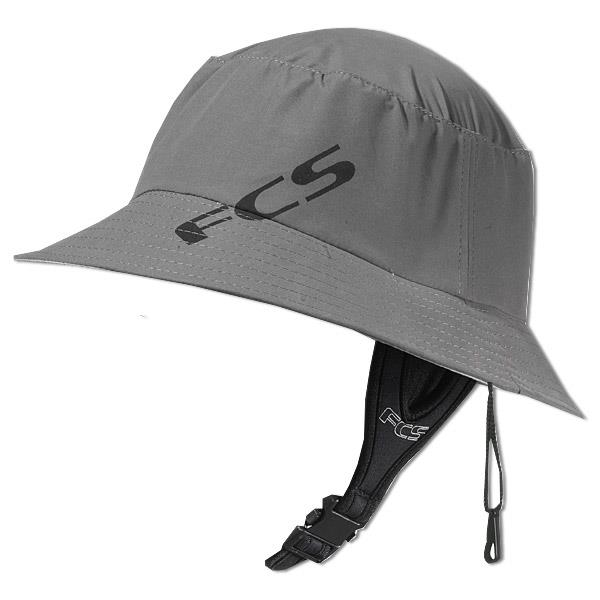 This goes hand in hand with the sunscreen option above. A bucket hat like the FCS Wet Bucket is not only a great way to shield your face from the sun, but it's also a fashion statement for the funkiest of surfers. As I always say, "Life is better in the shade."
Churchill Makapuu Swimfins
Every surfer should have some fins in the back of their car so they can snag some bodysurfing waves even if they left their board at home. Churchill's are some of the oldest and most classic swimfins around, but there are lots of great options out there.
A nice complement to a good set of fins is a bodysurfing handplane. These come in all shapes and sizes, but the basic idea is that hand planes allow you to go faster and thus ride the wave longer while bodysurfing. Rather than spend a good chunk of cash buying a handplane. You can make your own for about $20. Check out my tutorial.
Rainbow Sandals
Rainbows are by far the greatest flip-flops I've ever put on my feet. They're comfortable, durable, and have a classic Southern California style that will look great on any surfer. If you don't own a pair of these, you need to rethink your life choices.
If the surfer in your life has a GoPro, you can never go wrong with getting a few more mounts. There's a mount that goes in your mouth to give a first-person point of view, there's a mount that sticks to the front of your surfboard, and there's even a mount specifically designed to go on your SUP paddle. If you can imagine it, there's probably a GoPro mount for it.
Booties
If you live in a colder climate or somewhere where there are lots of rocks, booties are an excellent gift. Not only do they keep your feet warm, but they provide great protection for your feet against the agonizingly sharp rocks and reefs common at many great surf breaks.
Surf Jacket
In many places, especially in the summer, it's often overkill to surf with a full-length wetsuit. A surf jacket or rash guard is the perfect way to avoid painful chest rashes but also stay cool in the warm water.
Quiksilver Sea Stash Wetsuit Bag
The Quiksilver Sea Stash Wetsuit Bag is the perfect daybag for every surfer. It is completely waterproof so when you put your wetsuit inside, it won't leak all over your car. Plus it's got separate pockets so you can store your wax, fins, wallet, or whatever else you don't want to get wet.
Surf Ears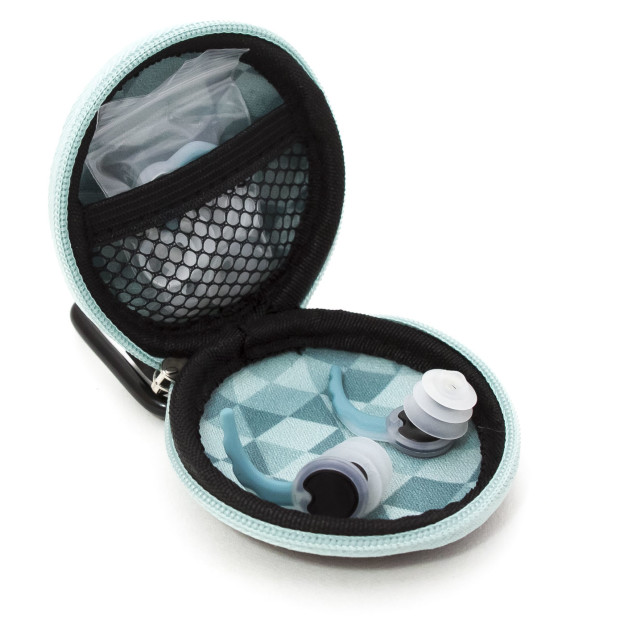 Surf Ears by Creatures of Leisure are designed specifically with surfers in mind. These high tech ear plugs not only block out bacteria, dirt, and cold water, but they also don't impair your hearing at all.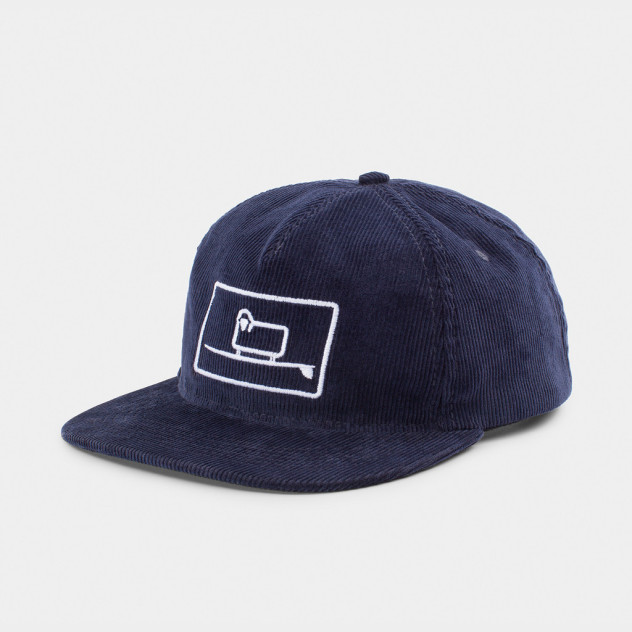 There's just something about a surfing sheep that seems super rad. I don't know if it's because this hat is the brainchild of two of my favorite all-American companies (Almond x Woolrich) or if it's because I'm a sucker for animals that can surf. Either way, it's a rad hat that any surfer would love.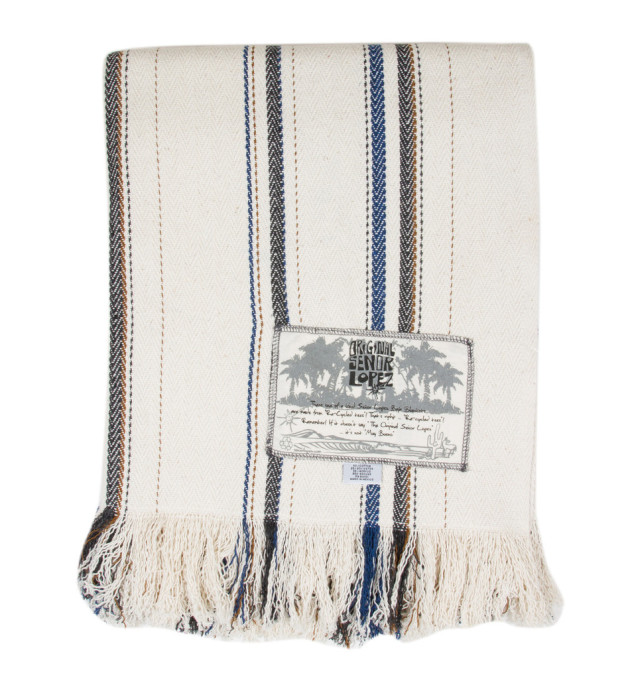 The Señor Lopez Beach Blanket is the perfect blanket for any beach excursion. Plus, it's made from recycled t-shirts. Cozy up with this thing over the holidays and you won't be disappointed. As a side note, check out Iron and Resin, because it's one of the coolest stores in the world!
LOOPTWORKS Laptop Sleeve
The Looptworks laptop sleeves are sweet for a variety of reasons. They have some rad styling, provide great protection for most laptops, and they're made from recycled wetsuits! They're super useful and environmentally friendly, doesn't get much better than that.